The Importance of Environmental Education and Free Resources for Your Learner This Summer
Hi everybody! Today I wanted to talk about the importance of environmental education and provide you with resources that can be utilized at the primary level. During my time at Cal Poly, I was involved with a national organization called Sprout Up. Sprout Up is a volunteer-run program that aims to teach children concepts in environmental science, sustainability, and local ecosystems. Through this program I taught once a week at different elementary schools throughout the San Luis Obispo Coastal School District, leading experiments, activities, and thought-provoking discussions with three other wonderful Cal Poly students in my cohort.
This organization has chapters at Columbia University, Cal Poly, New York University, Santa Clara University, Stanford, UC Davis, UC San Diego, UC Santa Barbara, and UC Santa Cruz. Although this program is thriving in places like California and New York, there are not any chapters within Washington State universities yet. I urge anyone reading this who may have connections to collegiate students majoring in environmental science, education, childhood development, or sustainability to encourage starting a chapter at their school.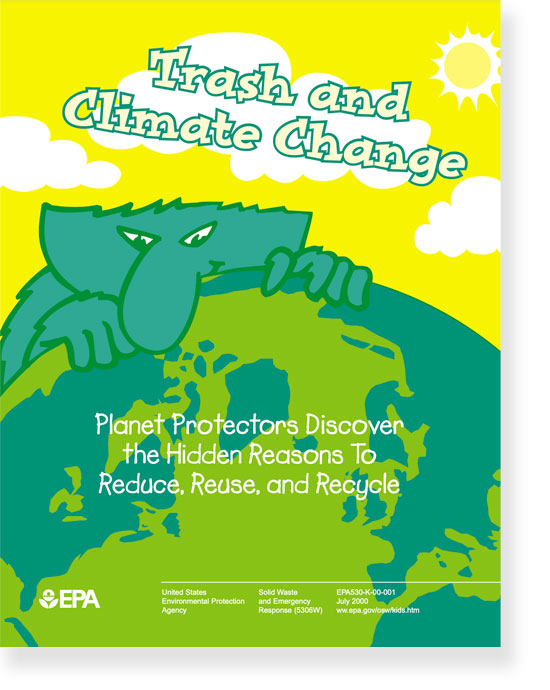 While Sprout Up is an excellent program, there are an abundance of available resources that can be utilized at home while kids are not in school this summer. Inevitably, I wanted to discuss three activities and how they pertain to Chelan Valley Farms. All of these resources are free and can be easily printed through accessing the links attached in this blog post. The first activity I recommend is the work book Trash and Climate Change: Planet Protectors Discover the Hidden Reasons to Reduce, Reuse, and Recycle, published by the Environmental Protection Agency (EPA). This workbook provides an interactive experience for primary learners to further understand the importance of conscious consumption and responsible waste disposal. Here at Chelan Valley Farms, we recycle 100% of our glass bottles from Lagrioth Winery and transport them to 911 Glass Rescue, a community service of the Rotary Club in Chelan that was originally proposed by the incredible Megan Clausen. Our business appreciates the services of 911 Glass Rescue and their dedication to reducing glass waste in Chelan Valley.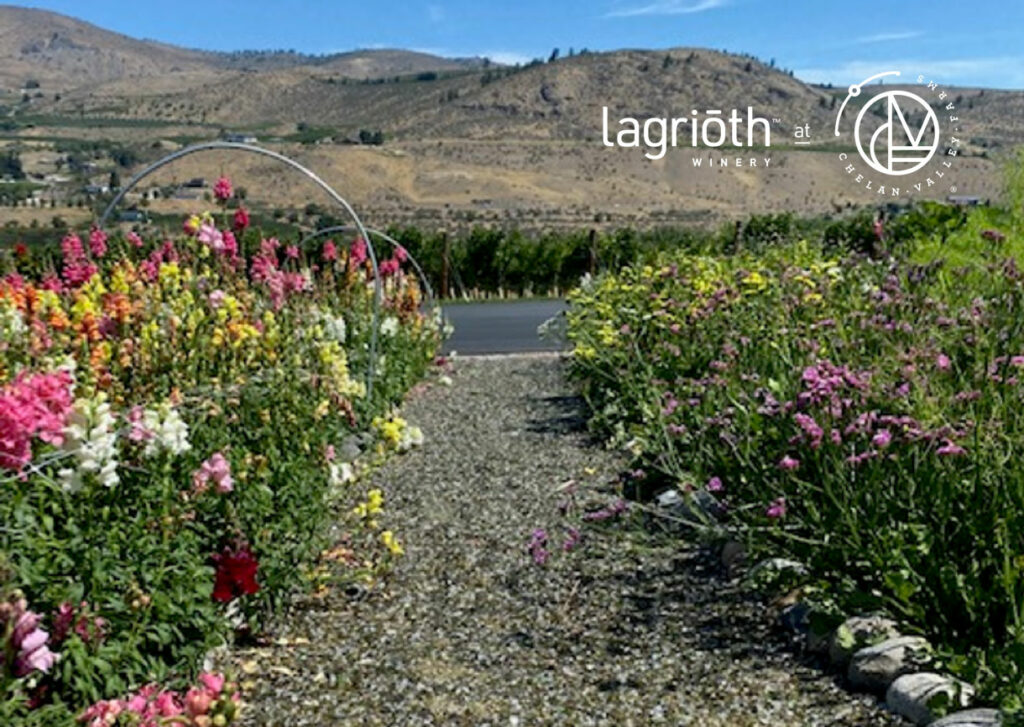 Come check out our flower garden, equipped with paths made from glass of recycled wine bottles.
The link to this workbook can be found here: Trash and Climate Change: Planet Protectors Discover the Hidden Reasons to Reduce, Reuse, and Recycle (epa.gov)
The next activity I wanted to discuss is the Sunflower Life Cycle activity, written by Sue Cook and published by the United States Department of Agriculture (USDA). This activity is targeted towards K-2 students and takes approximately 45 minutes to complete. The objective of this activity is to introduce the concept of a life cycle to children and the general notion of plant growth. This activity is perfect for kids in the Chelan Valley, as after they complete the lesson they can come see the abundance of sunflowers growing on the farm! Throughout my collegiate experience, I have been submerged in Cal Poly's "learn by doing" perspective, an educational strategy that I believe all ages can benefit from. Although this activity requires more engagement from an adult to implement, gaining hands-on experience will have a positive impact on the learner's curiosity and overall knowledge obtained.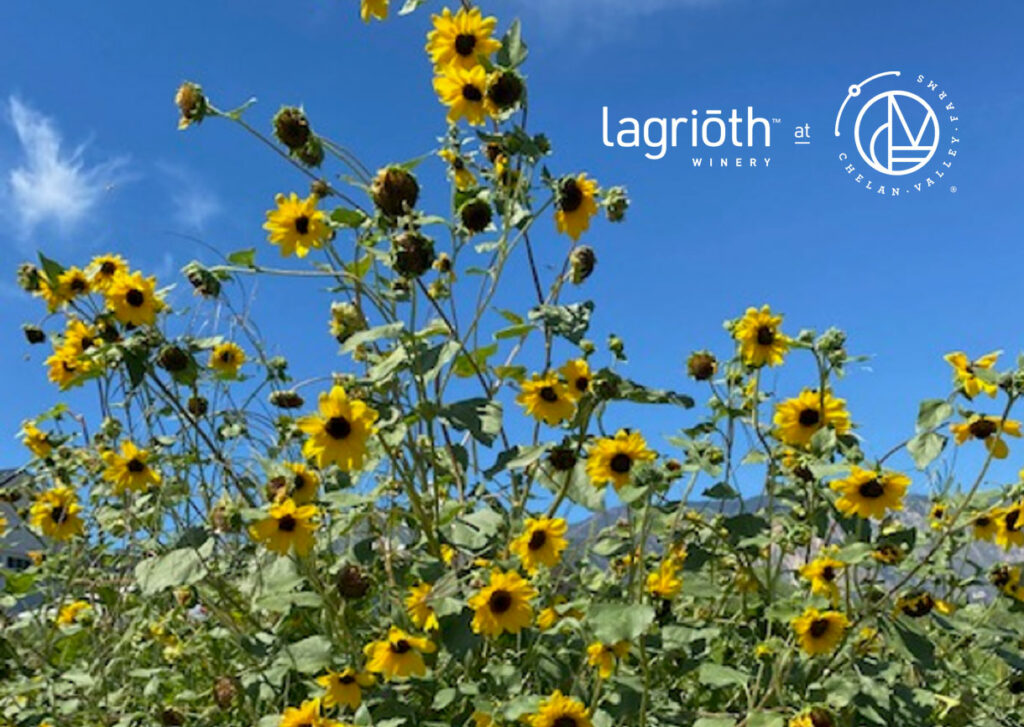 Bring your learner to the farm to see the beautiful sunflowers and reflect on their activity.
The link to this lesson can be found here: Sunflower Life Cycles (agclassroom.org)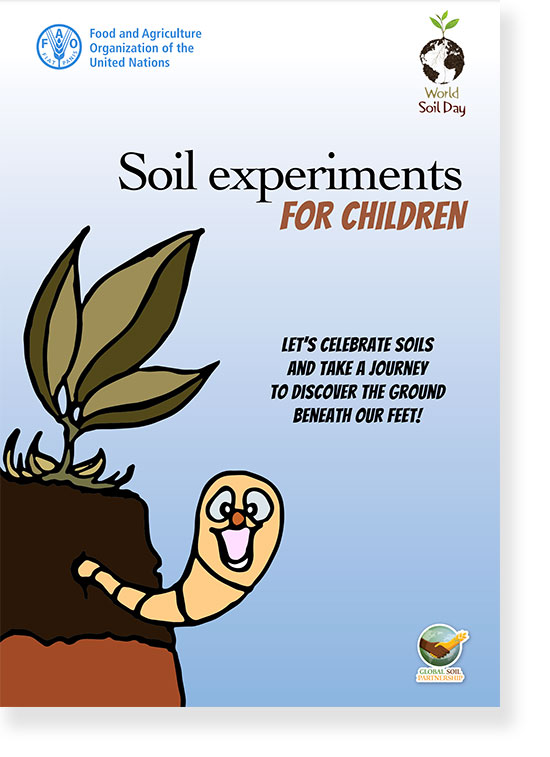 The last activity I recommend is the Soil Experiments for Children handbook, published by the Food and Agriculture Organization of the United Nations. This activity can be utilized by kids ranging from age 6-15, but can be adjusted to your students' needs as necessary. This book discusses concepts such as soil profiles and formations, erosion, and organisms that inhabit underground ecosystems. Consequently, Chelan Valley Farms is extremely passionate about maintaining and improving soil health through regenerative tactics. Much like the Sunflower Life Cycle Activity, we would love for you to bring your learner to the farm to explore the soils throughout different crops and answer their questions they had during this activity.
The link to this workbook can be found here: Soil experiments for children (fao.org)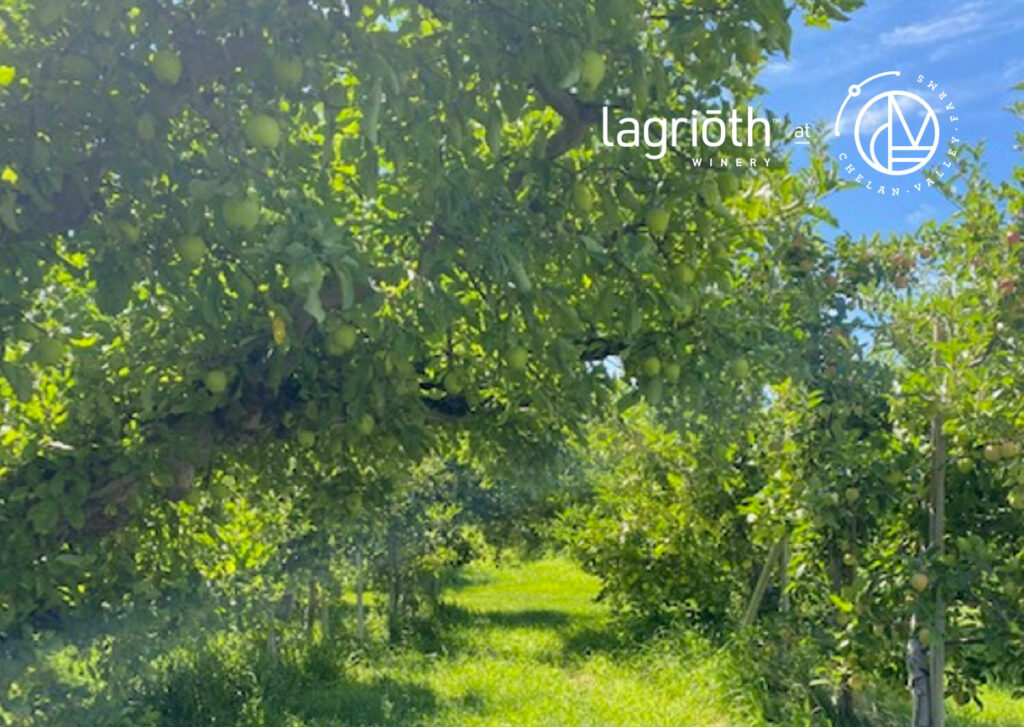 Enjoy a stroll through the orchard, immersing your learner in a productive ecosystem.

I am particularly passionate about environmental education because I believe it is our responsibility to inform younger generations about the importance of sustainable behavior, providing the necessary tools for them to live a conscious lifestyle. Education is the most impactful service tactic and it is our moral obligation to teach children about the world they inhabit. I appreciate you reading along and encourage you to engage in these activities along with your learner this summer!
I appreciate you taking the time to learn about what our farm is doing and the importance of environmental education and the resources that can be utilized at the primary level. Have a wonderful day!
– Emma