Give Tulips this Valentines Day!
Order Early & Brighten Someones Day.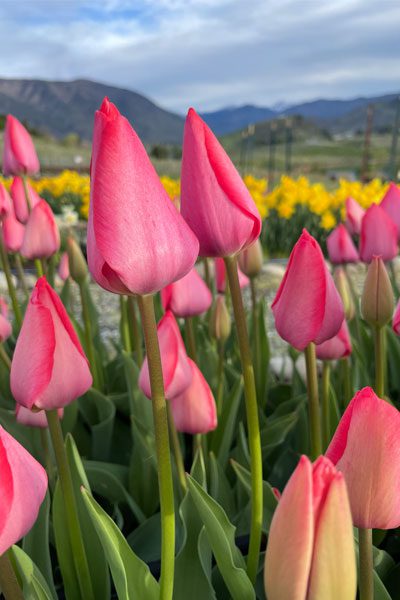 Enjoy a pop of Spring just in time for Valentine's Day! We are offering farm fresh garden planters with specialty tulips from Holland.
Treat for yourself or a loved one!
Pre-orders available now. See below.
There are 2 options available:
Option 1: garden planter containing 12 bulbs
Option 2: garden planter containing 20 bulbs.
Choose an option and place your order.
Pickup your orders at the farm starting Feb 10th Noon–5pm
These will be available for pick up at the Chelan Valley Farms – Lagrioth Tasting Room starting Feb 10th 12-5PM.
Address: 2389 Green Ave, Manson, WA.
Please email info@chelanvalleyfarms.com with inquiries.